Hello!!
August was interesting. No, really. I read such weird books in terms of genre and it was just a weird month overall. I am not sure what I felt during this month, I was neutral most of the time and there was once or twice when I actually felt really angry? Weird, right?
However I will say that it was a lot better than July. I should look for the optimistic part of my life rather than moan about the things that bother me. So, yay for August in those terms at least.
I did post a bit more than July, also did enjoy the books I read except for one book but there always will be some exceptions to the rule. I think I enjoyed August more than I did July and can't say that it surprised me.
Anyway, onto the bookish things! I first talked about Victims of Mood Reading in which I shamed myself by talking about the books sitting unread on my shelves because halfway through I just wasn't in the mood for them anymore. I know. How horrible but it's the reality and I can't change it.
Then there was the second and concluding part to My Most Anticipated Books of 2019 in which I talked about wanting all the books. Well, maybe not all the books but a lot of the books. Of course, there had to be a book tag I did because without a book tag, would I even have a proper blog? I think not. In The Identity Crisis Book Tag, I got some pretty unsettling results and I am still not sure what to do with them, to see which characters shocked me, you can just check out the post. Why? Because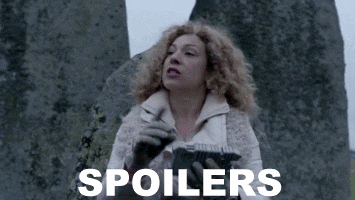 I also wrote some reviews and I know that reviews are sort of low on the totem pole of priorities on book blogs but well. I still do them because they are helpful to me and despite it being hard, I sort of do enjoy writing them. Hopefully, I have improved over the months. *Hopefully*
And of course, the month didn't pass me by without me buying some books. Granted, there weren't that many of them this month and boy, is my bank account and my family glad of that but there are still a few books!
And now, let's get into the books I read this month. There weren't many of them but there were some pretty good ones. So yay for that.
★★★★★
From the very start to the end, this story was utterly captivating and just so full of heart that I know I am going to read it again. This time with the revelations from the latter part of the book in my mind whirring around me, I am sure. An absolute must read if you like quiet mysteries, found families and just amazing writing.
With Fire On High by Elizabeth Acevedo
★★★★★
I chose this book for my commute read and I am so glad I did because this is the sort of book that you need to savour just as the recipes in the book makes you hungry. Each part of the journey that Emoni takes is a delight to read not only because it's simply wholesome but there are real life issues dealt in a way that makes sure that we are aware of the difficulties in life but also to not give up on life entirely. It's just uplifting and we could use more of that in life, I think.
Clockwork Angel by Cassandra Clare
★★★★
I finally picked up pace with my New Year resolution to try to read as many of Cassandra Clare books as possible. I am reading them in publication order so I am also reading the Mortal Instruments along with the Infernal Devices but I have to admit that I much prefer this series than the Mortal Instruments if I am being honest.
★★★★
Ah, man. What a book. There's just so much to unpack in this one and the mystery kept me hooked to the book till I finished it. There's just so many layers to the mystery too which I enjoyed far more than I thought and then, there's the heartbreak. Oh, boy but the imagery of the writing more than makes up for it, I think.
City of Fallen Angels by Cassandra Clare
★★★
At this point, I am just reading this series for the side characters because I literally could not care about the love story of Clary and Jace even if I tried. (Which, granted, I didn't try much but there's more to enjoy than Clare and Jace's tragic tale). I hope the last book gives me the satisfaction I need or else I might need to throw my iPad out the window and I don't want to do that.
Clockwork Prince by Cassandra Clare
★★★★
The second book in the Infernal Devices and I absolutely fell in love with Jem Carstairs and Will broke my heart. For once, I can understand a character's dilemma of who to choose because Jem and Will can and will do that to a person. They are both precious and should be protected at all costs. Also the plot so far has been interesting!
★★★
Ah, there were many things I did like but there were more disappointing things that bothered me with this one. Despite me wanting so much more than was offered in the book, overall, I did like a few things about the book that made up the three stars. Also I would also look forward to more of Livia Franchini's writing because it's really good.
The Gloaming by Kirsty Logan
★★★★
I read it in a span of like four hours? It was weird and it was magical and there were so many times it felt like I reading more snippets of a family than anything else but the weird thing was that it worked! It felt more real that way? Idk. It was pretty good and now I want to read Gracekeepers!
That's August for me. I would say that overall, it was a pretty good month. I did read a bit diversely than I usually would. In that it was pretty much very different from each other except for the Cassandra Clare books, they are literally part of the same world and I can't help it but!
The quality difference between the two series is so glaringly obvious and frankly, comforting because I really wanted to read the Shadowhunter books more and see what was it that everyone fell in love with and Mortal Instruments wasn't doing a great job of it. However I feel that's a discussion for another time.
What about you guys? What was your best read or the worst one? Or, let's not call it the worst, let's call it most disappointing read. Tell me all about it in the comments.
For now, arrivederci!