Hello!!
May was a pretty rocky month for me, not only because I was super busy with RL but also because there was a weird reading slump situation for almost two weeks. Yeah, it's weird and I probably brought it on myself by not reading what my heart was telling me to. I should know better, I know!
Duolingo suffered a bit due to RL busyness and time constraints but I am hoping to pick it up properly again once I get used to this new schedule of mine. So, fingers crossed for a better month of June than May.
Onto bloggish things. Once again I surprised myself with not failing at ABC Book Challenge and actually posting on time.
I did a five star predictions post in which I talked the books I think will be five starred reads for me. Whether they end up being so or not will be in a different updated post, perhaps.
I failed at controlling my book buying urges and bought a few books. So, I also did another book haul. This time, it wasn't as bad as the previous one but I can't say this was a controlled purchase either.
I once again posted some long due reviews but this time, it was in the form of mini reviews. I really enjoy writing them and it seems it's something people enjoy as well. So, of course, I am looking forward to writing more of them in the future.
 Once again, I suffered from a sort of reading slump because I forced myself to read a genre my heart wasn't into and that affected my reading speed and enjoyment as well. Then there were changes in RL too that were responsible for not being able to read as much but overall, I think I had a good reading month.
City of Illusions by Ursula K. Le Guin
★★★★
I think as an introduction to Le Guin's works, I must admit I wasn't as wowed as I was expecting to be. However that does not mean that I didn't enjoy the book. It was a pretty good book on its own, a great old timey SF work that I really appreciated. It was a good adventure but it also left me wanting more answers even after the end. Hence, the less than perfect four stars but instead a 3.5.
The Book of Dreams by Nina George
★★★★
The writing was lyrical and meaningful, the characters (especially Sam and Henri) felt real but I wish I could find all of them equally wonderful. I couldn't connect to Eddie, even though I felt for her, I didn't really feel for her. If you like books that tell you the difference between existing and living, if you like books where your heart feels heavy after reading it, then this is the book for you.
All Systems Red (Murderbot #1) by Martha Wells
★★★★
This one was addictive as heck and I have a new appreciation for novellas in SF. Seriously. What was I thinking? Why didn't I read it before?
Artificial Condition (Murderbot #2) by Martha Wells
★★★★
Absolutely devoured it by listening to it on audio book and really loved the wry and almost perfect delivery of the narrator.
Seven Blades in Black by Sam Sykes
★★★★
This was my very first western fantasy read and I realised that while on its own it's really good, this might not be something I am going to read more of. I loved the main character to a degree and I really enjoyed the book overall as well but there were some things that don't really appeal to me? That happens, right?
Rogue Protocol (Murderbot #3) by Martha Wells
★★★★
It kept getting better and better and I was just not ready for that, okay? Absolutely a fun ride always.
Exit Strategy (Murderbot #4) by Martha Wells
★★★★★
This conclusion felt perfect and yet I am glad that there's going to be a full-fledged novel coming out soon. Why? Because I need more Murderbot in my life, that's why. Also, I have reviewed the entire series in a single review so all the links will take you there. I just linked them separately to keep things easy.
Underland by Robert Macfarlane
★★★★★
This was such a rare and gorgeous read, mostly because this is not the kind of book I pick up but I am so glad I had the opportunity to do so. This book doesn't just talk about the sort of mark humans are leaving behind but it also makes us question what are we leaving behind individually? I think I need to read more of this author's works.
Skyward by Brandon Sanderson
★★★★★
Did I even need to be hesitant about this? No, I still took about fifty pages before I fell headlong into the adventure. This was such a good book, it had some good points about being yourself and how you shouldn't always define yourself by society's standards because guess what? Society has been known to be thoroughly wrong. I cannot wait for the next book, I really need it right now. Someone make that happen for me, please.
An Enchantment of Ravens by Margaret Rogerson
★★★★
This was such a pleasant surprise and I am so glad that I finally read it. It's nothing like I expected a fae story to be and everything I wished for it to be. There were court intrigues, fae people being frankly atrocious and best of all, the characters were well written. To say nothing of the gorgeous and descriptive writing of the author. Frankly, I just wanted a bit more than I was given by the end of it.
I am still reading Warbreaker by Brandon Sanderson but it was mostly paused due to me being in a mood for something sci-fi than anything else, it's Sanderson. I don't think I could ever DNF his books. (I just jinxed myself, didn't I?)
So that was May for me! It wasn't a great reading month but I am mostly fine with it because it gave me some new favourites and there was this series that I devoured within a week. So. Not a huge loss.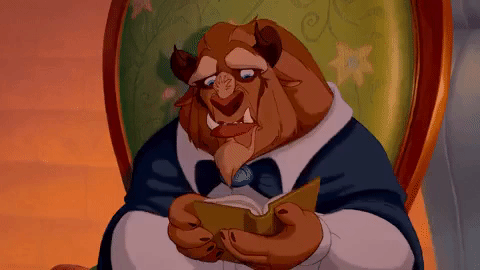 Nothing much happened during the month of note so that's it for now. Hopefully, June will be better in every possible way. *fingers crossed*