Ciao!!
March was interesting month to be sure as far as my reading went. It had some ups and downs and the good books were pretty good and the bad ones were really bad? Yeah, it was that kind of month.
My Duolingo lessons go well, I have learned more than four hundred words in Italian (apparently) and two hundred words in Norwegian (what?!). It's absolutely wild that I know this many words in those languages and god knows, I really doubt I will remember them all.
Nothing absolutely noteworthy happened in my life, I think. For once, I am glad about it, considering what dramatic incidents happened in recent months, I am okay with drama-free life.
Now, onto bloggish things! I continued with my ABC Book Challenge, I didn't do too badly on posting on schedule, I think.
This month I participated in my first ever readathon! It was super fun and I really enjoyed the books I read during the readathon!
I also did a seasonal top five reads thing, I was inspired to do it after watching Regan's videos on PeruseProject. 
Then there was another tag that nobody really tagged me but I had to do it anyway.
Then there's the almost too big book haul I had during the month of March. Most of them were used books and I am pretty happy about it. It's unlikely that this would happen for some time now. I have bought way too many books this year already.
And now we come to the part where I wanna babble/ rant all over the place about the books I read but I would try to limit myself.
The Forest of Enchantments by Chitra Banerjee Divakaruni
★★★★
Well, this book brought back so many points against the whole ideal of Ramayana that I was really frustrated by the end of it. However that does not mean that it wasn't a great book. Really enjoyed it despite the anger at many, many things. There was the issue of time leaps without warning and other few things but overall, I think this one totally deserves its four stars.
The Binding by Bridget Collins
★★★★
This book, in many ways, was very different from what I was expecting and if I am being honest, I didn't really know what I was expecting? There's a surprise queer romance in it and the ending is rather open to interpretation. The writing is very atmospheric to the point where I could really feel as feverish as the main character while I was reading the first part of the book.
Find Me Falling by Fiona Vigo Marshall
★★★
The basic plot was pretty wonderful but the execution left something to be desired for me. I am still not sure how to rate this one because on one hand, the language used it wonderful but the effect of that language and the plot overall doesn't work together? So, I gave it a safe three stars because I have a feeling this one might be the victim of 'It's not you, it's me'.
Daughter of the Forest by Juliet Marillier
★★★★★
It has mixed reviews and I went in prepared to face the worst but it wasn't really. I really enjoyed this one, I am so glad that I read it. It is slow paced and there aren't many action scenes but it is written so wonderfully that I didn't mind any of that.
★★★
I did enjoy the fact that one of the major themes of the book was female relationships and how they were presented in a realistic way. These four women did love each other in their own way but there was no shortage of hate or dislike as well, they did spend an awful lot of time together and it showed in their almost there but not quite hate. I think overall, this book is beautifully written but none of that grabbed me or touched me in a way that made me invested in the characters and their journeys.
Down Under by Bill Bryson
★★★★
This book was my saviour during those hospital stays during January and February, I finally finished it in March and I really enjoy Bill Bryson's voice as he travels through Australia. There's funny bits, there's tons of information that I was not aware of and overall, just a great book.
Binti by Nnedi Okorafor
★★★★
Binti was one of those books that I had heard about from just about everyone. I knew I wanted to read it because one, science fiction and two, the plot truly sounded pretty awesome. And it was! In less than hundred pages, Nnedi Okorafor managed paint such a picture of Binti and her life that it was frankly astounding and I absolutely enjoyed it.
★★★★
I gave this collection 3.5 stars but there were some that truly were noteworthy and I feel like they really made the experience so much better than it could have been. Of the entire collection, I really found Come Home to Atropos by Steven Barnes along with The Fine Print by Chinelo Onwaulu were so well written and they had such a good effect on me, I am not likely to forget them any time soon. Then there were other good ones, such as Give Me Your Black Wings Oh Sister by Silvia Moreno-Garcia and The Freedom of the Shifting Seas by Jaymee Goh and last but not the least, Harvest by Rebecca Roanhorse. These were so good and well written and two of them were just creepy enough that I felt uneasy reading them.
The Penelopiad by Margaret Atwood
★★
I admit that I had some expectations going in. Having heard nothing but great things about Atwood's writing and her feminism. This book was, perhaps, the worst introduction to her writing, her Penelope was a bit shallow, very casually misogynist and just, halfway through the book, I was ready to DNF it but I finished it. I read this one for my Greek Myth Retelling Marathon and this is perhaps of the worst of the lot so far.
Hope, Tears, Steam, Gears by Gregory L. Norris
★★
Alright, so I wasn't aware that it was a short story when I started reading it. However, it was a quick read, there was so much potential to actually realise the world that the author had created but it was not quite enough. The writing is good if a bit hurried. I just wished the characters were more fleshed out and the plot was given more room to grow and just overall, it lacked the length to fully enjoy the story the author was trying to tell. It's too bad because as I said, it does have potential to be a good novel.
The Priory of the Orange Tree by Samantha Shannon
★★★★★
This was a wild ride and more and I absolutely loved every moment of it. It deserves the five stars and even though there were some things I did have problem with, I can't deny that this is one of the best standalone fantasy novels I have read so far. At least, I think it is a standalone.
So that was March for me! It had its ups and downs but overall, a good month, I think. If you take the heat out of the equation and if you are wondering if I will ever stop moaning about the heat then the answer is no. I probably won't ever stop.
I have started to listen to some non-bookish podcasts properly and I might do a post on that later in the year. Currently slowly catching up Wooden Overcoats, a podcast recommended by Alice Oseman herself! It's so good and dare I say, it's super fun, as well?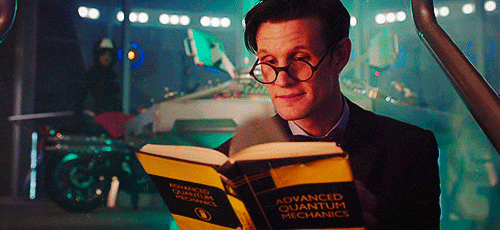 So, have you read any of the above books? If so, did you like them/ hate them? Share all your thoughts in the comments.
Till the next time!