Hello, hello!
Bookworms! I think it's about time I should probably rein myself in a bit because well, look at this mess! I am buying a lot of used books and I am probably not reading them at the same pace. And these are just the physical copies, I am not even going to talk about the ebooks because we might be here for a long while then.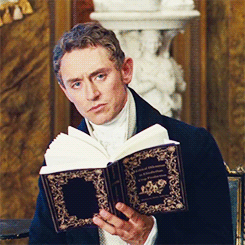 I probably have more books than I am probably going to be able to read this year and I should absolutely be stopped. Oh, well. Instead of a bookworm, I am slowly becoming a bookish dragon instead! I need to stay on my brand! OMg.
Neither Here Nor There by Bill Bryson
Ever since I read my first ever Bill Bryson, I have been wanting to read more of his books and this one appealed to me because I want to see what he thinks of Europe in general. I have no idea what to expect but hopefully, it will be a fun ride.
A Short History of Nearly Everything by Bill Bryson
So, this one was recommended to me by a friend, considering its name, I am thinking it is crammed full of, well, almost everything in history. I hope it's a good book because I just bought it on my friend's word. Not that I am doubting her but well, different people and different point of views and all that.
How To Be Both by Ali Smith
Oh, boy. I have heard so many things about Ali Smith's writing and her books that I was, for the longest time, intimidated to read her books. Not that I am not intimidated right now but well, it's high time I read her books, right?
The Telling by Ursula K. Le Guin
Ursula K. Le Guin, an author I had heard a lot about but haven't read anything of. So, I decided to change that this year. I was trying to find some books of hers online or even in used bookshops and I did!
The City of Illusions by Ursula K. Le Guin
I think both these books are from Hainish Cycles? and even though they belong to a series, they are basically standalones in their own right. So, yeah, I bought them the first chance I got.
The Gardens of the Moon (Malazan #1) by Steven Erikson
I have heard so much about Malazan by now that I am a bit intimidated to even begin this one because if I remember correctly, it has ten books! I only bought the first one because I have no idea if I am even going to read the whole series. This is basically a test to see whether I am into this world or not. As far as epic fantasy goes, this one fits the bill in every sense, right? Ideally, I shouldn't have a problem liking it.
The Magician's Guild by Trudi Canavan
The Novice by Trudi Canavan
The High Lord by Trudi Canavan
Hmm…so, this one is a bit hard to explain. I have only heard of this author once or maybe twice on booktube and this series looked interesting enough and if I am being honest, it was also cheap enough that I didn't mind spending my money on this. If I don't like it, back to the shops they go. It's as simple as that, really. That is the wonder of used books, I guess.
Black Leopard, Red Wolf by Marlon James
If you are a fan of fantasy and you haven't heard about this one, then are you even a fan of fantasy? I am just kidding, this book has been everywhere, I do mean everywhere. There wasn't a form of media where it wasn't mentioned for the upcoming awesome releases. The whole African mythology playing with a Game of Thrones like setting sold me. I am not even sorry and I haven't even read it yet. I should say that I have listened to pretty much every podcast episode with Marlon James as a guest. Oops?
The Priory of the Orange Tree by Samantha Shannon
So, yeah, like the other one, this one also did rounds everywhere. The reason I bought it is because it's fantasy, it has queendoms, and it has dragons! What's not to love about that? And it is supposedly a standalone. You know how rare it is to have a standalone book in fantasy.
A Gentleman in Moscow by Amor Towles
So, confession. I think I know next to nothing about this book except for its synopsis and some friends who recommended it. That's all. Based on that, I bought this one. I am hoping this one works out.
And last but not the least!
Selected Poems of Christina Rosetti
So, I had heard of Rosetti but had never seen a book by her available in used bookshops but this one was available this time and it is also in hardcover and in great condition and it literally cost me almost nothing. So, of course, I bought it.
As I said, I bought quite a lot of books and it's very unlikely that I would have as many books to haul in the coming months. Have you read any of the books? If yes, then, what are your thoughts on them? If not then after reading the blurbs, would you want to? Also, what was the last book you bought? Tell me all about it in the comments below.