Hello!
Boy, February is far too short a month for my comfort! It just flew by me and I am just sat here wondering why it's so effing hot all of a sudden. Yep. You heard that right. Summer is here in Mumbai and it's here to stay for a long time. I can already imagine the dreary days, oh, well. Let's not dwell on the unpleasant things.
So, remember when I said in the last wrap up that I sort of stopped doing the Duolingo lessons well, it took me a while but I finally started again. So, yay for that. It's going smoothly so far and I am pretty glad of it. I need at least a facade of a structure in my daily life.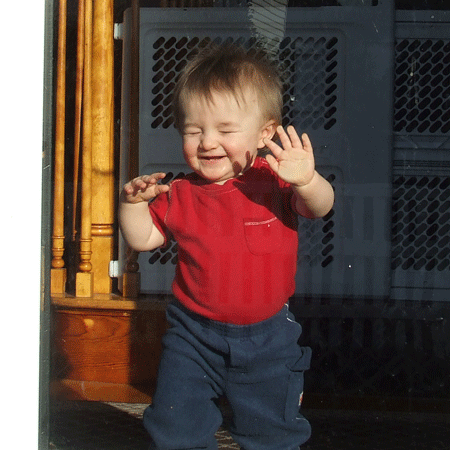 In other news, my bout of stress and the resulting depression is kinda gone for a while so I am optimistic most days. Trust me, with me, it's a bit hard to be optimistic. I think a ton of bookmail didn't hurt me. *wink-wink*
I didn't do a lot of tags but I did continue with the ABC Book Challenge so yay for that.
Then I strayed from the norm and I did something new and brought something back from last year. I am mostly glad I did it, frankly. I talked about my favourite bookish podcasts. I really got into podcasts last year and this year, I thought, why not share my favourites? I also did a currently reading check-in sort of thing. I am still not sure what to call it but I wanna do more of these, it was fun to write about the books I was reading. Then it was time for Mini Reviews to make a comeback. I changed the format of the reviews a bit because I really like rambly reviews.
Favourite Podcasts (Bookish Edition)
I did another post for the e-ARCs on my Kindle because I had some exciting new ones and I was going through these ARCs like they were going out of style. Mind you, I thoroughly enjoyed the ARCs from the previous post.
Then come the massive bookmail I have had in the month. I think this is my biggest book haul ever in quite a long while. I am not sorry though because while some of them were new purchases, some were gifts and most were used books. So, yay for that.
Now, finally, comes the part where I try to contain myself while talking about the books I read during the month.
Love in No Man's Land by Duo Ji Zhuo Ga
★★★★
I think I missed the mark with this one. I could truly imagine how absolutely gorgeous the places must have been and that sort of made me more fond of the setting than normal. Now, to the not-so-gorgeous things. I think despite being written so brilliantly, I found the plot to be a bit not my cup of tea. It's a love story at its core and a broken man's journey towards love and while that seems like a good thing, in recent years, I haven't really found them to my taste.
The Hero of Ages by Brandon Sanderson
★★★★★
What can I say about this one that I haven't already said about other Brandon Sanderson books? They are so well written and plotted out that I feel a bit repetitive in saying how wonderful they are. As a conclusion to the Mistborn trilogy, this one really packed a punch despite me taking so long to actually finish it. I absolutely love this trilogy and can't wait to read the second trilogy set in the same universe and maybe re-read this giant one again.
The Girl in the Tower by Katherine Arden
★★★★★
I was so thoroughly charmed by the first book in the series and sure this one had a bit of a rough start for me because of the emphasis on Sasha that left me feeling a bit distanced but as the book progressed, I fell into it like Alice down the rabbit hole. This book is so full of action and magic and headstrong girls that I was just left breathless and I had to read the last fifty pages twice before I started the third book in the series. Why? Just because.
So Here I Am by Anna Russell
★★★★★
This one is full of speeches from great women in the history of mankind and the book is filled with illustrations as well! It was so great to read and I absolutely loved it. No woman from this collection is perfect but she was powerful and her imperfections make us more aware of her as a human being, as someone who is at once powerful and painfully human.
The Winter of the Witch by Katherine Arden
★★★★★
What's that? That's my heart breaking and healing from the sheer amount of stress and exhilaration this trilogy has made me go through. Gosh, what a series, what a cast of characters and such gorgeous writing. You can hear me gushing about it for ages to come so I am gonna stop before it becomes too mushy. Let's just say that I loved it, okay?
The Silence of the Girls by Pat Barker
★★★★
Women's narratives are rarely considered in mythology and other works of the same nature. To read it from Briseis's point of view was like a slap in the face. Not because it was bad but because it was needed. Overall, this was a brilliant retelling of the Iliad and Pat Barker did such a wonderful job of it that it almost seems seamless that one should read the Iliad and then read this to get different perspectives. I would thoroughly recommend it to anyone who loves Greek mythology and/or retellings. Frankly, you don't even have to have read the Iliad to know about the plot.
The Snow Child by Eowyn Ivey
★★★★
At its core, this is such a melancholy tale but a really engaging one as well. I really enjoyed it even though I had an inkling as to how it would end and unfortunately, I was right. I mean. It's sort of based on a fairy tale, after all.
All the Ever Afters by Danielle Teller
★★★★
Cinderella has never been my favourite fairy tale and I was a bit hesitant to read it but you know what? This one surprised me with its lack of magic and its overall plot. The writing is really good and so is the wicked step-mother's perspective. It is subversive and gives a different account of the events that happened. It made me see Cinderella, not as a poor girl who had a rough step family but as someone just as flawed as the next person and how the step mother wasn't quite all that bad either. It was a fun read.
Shadow of the Fox by Julie Kagawa
★★★★
It has fantasy, it has dragons and magic and kitsune. What's not to lure me in? I had been wanting to read something Japanese mythology inspired because well, call it the anime effect but I have been very curious about it ever since I watched Naruto. Anyway! The world-building and overall atmosphere of the book are the plus points of this one. I can not wait for the next one because despite a few nagging issues, this one hooked me in and left me with a cliffhanger.
Daisy Jones and the Six by Taylor Jenkins Reid
★★★★
After hearing nothing but great things about the author's last book 'Seven Husbands of Evelyn Hugo', I had to go into this one with absolutely no expectations. That didn't quite happen. I haven't read Evelyn Hugo yet but it still hovers in the background. Anyway, this one was an interesting read, mostly because I had absolutely no knowledge of music bands in the seventies because well, I didn't grow up listening to English music in general but I had a very rough idea of what it was like? I enjoyed this one even though there were a few patches where I wasn't sure I wanted to continue? Overall a good read but not anything too memorable, if you know what I mean?
And that's it for February. It was a good reading month, quality wise, quantity, I am not going to cry about. Ten books in a month isn't bad by any scale so I am happy with my lot.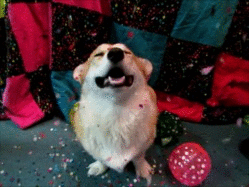 I continued with the podcasts and such because once again, my dad was hospitalized but luckily, this time, nothing much was wrong and he was never in any danger.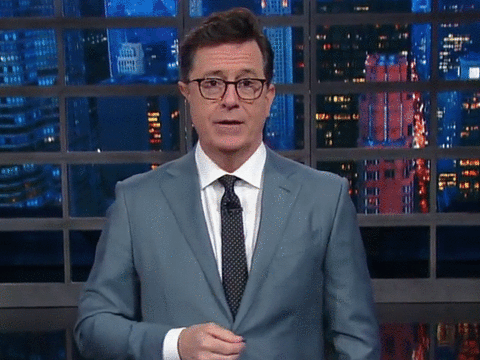 So, have you read any of the above books? If so, did you like them/ hate them? Share all your thoughts in the comments.
Till the next time!