Ciao!!
So, it is over. The year of 2018 is ended and with it, my December reading wrap up comes forth. This month has been a bit trying, to say the least, at least near the end. Despite not having set a lot of books to read, I haven't quite managed to finish my monthly tbr. Says a lot about me, huh? I mean, I definitely learned my lesson this year, setting myself monthly tbrs aren't gonna be a thing for the next year, that's for sure.
I am doing well with my language learning, I have kinda understood conjunctions in Italian now and only have trouble sometimes. So, yay for that! Norwegian is also going well. I am really enjoying learning both the languages so much.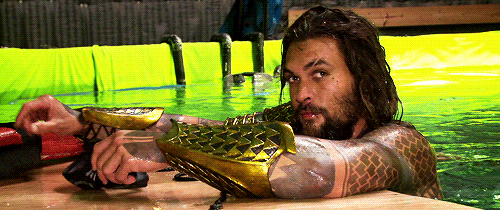 I took a break from Skam in the second half of the month but I have also started to watch Dark, the German show on Netflix. I watched Aquaman this month as well and I really enjoyed the movie, I have yet to watch Justice League which I maybe should have watched before watching Aquaman but it's done now. Who cares? Right?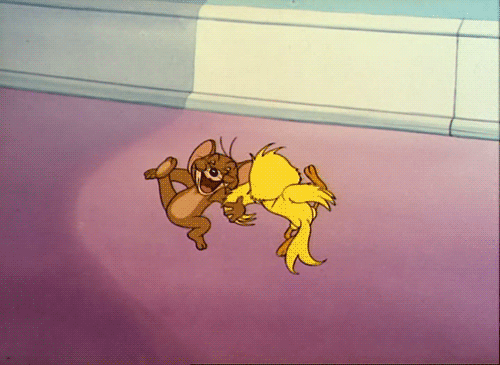 I continued with the bookish challenge that I started in November. The next three letters of the ABC Book Challenge were done this month and I had such good fun while doing that! Unfortunately, I wasn't able to do two more this month due to family emergency but I am not too bothered about it. I will do them later anyway.
As usual, I also did some bookish tags! These are always fun and I can't have enough of them. So, here are the tags I did during December.
End of the Year Book Tag | 2018
Because this was the last month of the year, it was inevitable that some bookish lists made appearance. I mean, it's pretty predictable but it's also pretty exciting at the same time. I read quite a number of books this year and I thoroughly enjoyed so many books. Of course, there were some disappointing books around as well but with the good comes the bad.
Top Ten Standalone Books of 2018
Nine Disappointing Books of 2018
Top Ten Standalone Books (Backlist)
Top Book Series of 2018
There was also a whole week where I took a bit of a break from literally everything online because my dad suffered a severe heart attack and well, we can all see where this was going. So, yeah, now he's fairly better but he's still incredibly weak and it's kind of a round-the-clock care for him right now. I made a post explaining all of this too.
And now, here comes the last reading wrap up of the year. I didn't really read a lot but I read some really good books this month and I am so glad that I got around to reading them finally.
Vicious by V. E. Schwab
★★★★★
I finally read this one and so thoroughly enjoyed it, you have no idea. Overall this book is an absolute delight, not for the faint hearted or for the people who are looking for morals in a book. This is not that book, it has brilliant and perfectly insane characters, grey morals, weird friendships and just as weird hateships (yes, I am calling it that. It's a mess between Victor and Eli, okay? I am not sure what else to call it.) I gave it a 4.5 stars because it totally deserves it and only took away the .5 stars because it dragged in the middle, just a bit.
Jane Eyre by Charlotte Bronte
★★★★
Need I say anything about this one? I mean, it's a classic for a reason. I absolutely love the way Charlotte Bronte writes and this one has such a fond place in my heart because I am basically trash for it, okay? I am aware of exactly how very trash Mr. Rochester is despite having had a sort of tragic life, okay? But I am weak and I can't help but love Jane, with her perseverance and her capacity to still find love in her heart after all the hardship in her life, sure the girl makes some dodgy decisions but hey, she's still valid. I don't even know why I am trying to justify my love for this book. I mean. It's Jane Eyre.
Vengeful by V. E. Schwab
★★★★★
I was so nervous about this book because Vicious, for me, seemed to end perfectly and I wondered what could possibly be added into this world but V. E. Schwab managed to work her magic and I was so very engrossed with this one. This was an absolutely amazing read. If you loved Vicious then you would definitely enjoy Vengeful. After all, who doesn't like stabby people being stabby and precious people (I am only looking at Mitch and Dol at this point) being precious? Just go and read it if you loved Vicious.
The Bear and the Nightingale by Katherine Arden
★★★★★
Oh, boy. I think this book is the perfect winter read. A sort of mash up of Russian fairy tales, this one creates such an atmosphere that I literally wished I could be there with the characters! The pace of the book is also really good, the writing just spectacular and it's so feminist that I absolutely loved every second of it. There's a little bit of everything for every fantasy reader, there's a magical forest, little fae folk who are all kinds of cool, absolutely awesome antiheroine, atmospheric as hell and with characters so awesome you just wanna keep on reading.
The Night Circus by Erin Morgenstern
★★★★★
What can I say about this one that I haven't already said? It's one of those books that can either work for you or won't. It is slow paced and there's a lot of meandering happening throughout the book that I sometimes wondered about but the end result was of having patience was worth it. I loved the book, the languid pace, being everywhere at once and nowhere in general. The characters remained just as mysterious for a long time and for some it might pose a problem but for me, I just enjoyed the vagueness of it all.
Radiance by Grace Draven
★★★★
This one was such a surprise for me. I think I was watching Jean BookishThoughts on YouTube when I came across this book. I admit that this was an impulse buy on Kindle and luckily, I genuinely enjoyed it enough that I absolutely do not regret this one. It's a Beauty and the Beast retelling but it's written in such a wonderful way that as I read on, I literally didn't care about it. It was such a pleasant surprise and I absolutely want to read the next book in the series.
And that's it. That's it for December and for the year as well. I might not have read as many books as I wanted to but the ones I did were absolutely amazing and I don't regret not reading more one whit.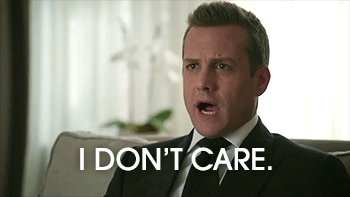 We all know how majestically I fail at the monthly tbr and if you check out my December TBR and Current Reads post then you will see I did not succeed this month either. Let's just say I learned my lessons about this and move on, okay?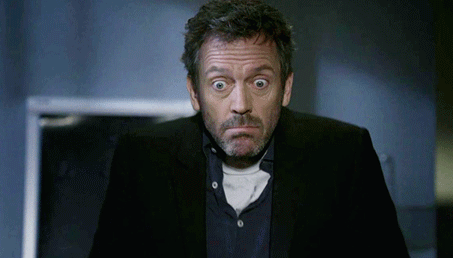 So, have you read any of the above books? If so, did you like them/ hate them? Share all your thoughts in the comments.
Till the next time!