Hello!
So, it's me again with this again. Yeah, we are doing it till the end of the year. That was the deal. I won't back out so you have to suffer with me. Oops? I won't say that I am good at following this or that I have been doing that for ages. However I felt the need to experiment with this and it might not have been successful but hey, at least I tried. I should get brownie points for that, at least. If you knew me at all, you would know exactly how much of a risk taker I am.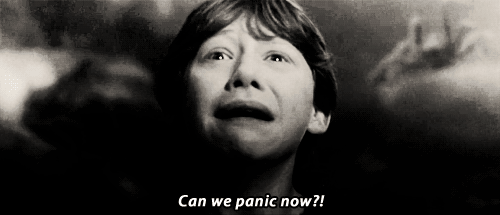 Since this is December and the last month for me to go through this torture, I am going to be lax about the rules in general. Not that there were any to begin with but I am just not holding myself responsible if I don't end up reading any of the books for any reason. Yeah. I have also added something of a new feature in this? There's a 'probably will read it for sure' category and a 'tentative, maybe' category. Why? Because then if I end up not reading a few of them, I won't feel too bad. Yeah, this is how I cope, by finding loopholes and trying to create a whole new thing.
Vicious by V. E. Schwab
I have heard a lot of this book over the last few months and it piqued my interest because who doesn't like a little bit of anti-hero/ villain pov? It's always interesting to see things from a perspective that's different from the usual heroic one because it gives a facet to the villains that they so often lack. I am hoping I will not be let down by this one. Superpowers like X-Men and with 'bromance' turning sour? Sign me up.
Strange the Dreamer by Laini Taylor
I am continuing this one into December because I finally picked it up again and I am really liking it, you know? So, yay for that! I am really loving the way Laini Taylor writes, it has such an almost dream-like quality, you know? I am hoping I end up loving it as much as so many bookworms do.
(Possibly I will read them for sure.)
The Bear and the Nightingale by Katherine Arden
I saved this one for December since the moment I bought it because it just has such a winter vibe, right? I haven't read it and this will be my first time reading it. However, since so many people have said that it's a definite winter read, I am not gonna be defying that. I don't know much about the book apart from the fact that it's set in Russia, mid 1500s? And there are demons? Or something, not too sure if I am being honest.
The Girl in the Tower by Katherine Arden
This is the sequel to 'The Bear and the Nightingale' and it's supposedly just as good (or maybe better) so I am hoping I fall for this one as well. Since I don't really know what happens in the first book, I have zero idea as to what happens in this one. Still I am ready to get on this ride.
The Night Circus by Erin Morgenstern
This is almost a classic by now and I am sad to say that I haven't read it yet. Well, fear not! I am hoping to read it this month. I am not too sure as to what happens in this book apart from the fact that there is a circus and it comes unexpectedly or something. Magical realism? Perhaps? I really know nothing about it and I am okay with that.
(These are more of a maybe I'll read them books.)
The Gloaming by Kirsty Logan
I have decided that I am going to start reading at least one book from physical tbr that I haven't looked at and this month, this is the tentative one I chose. I can't be sure that I will read it but I am feeling optimistic. (fingers crossed)
Maybe Grishaverse re-read
This is obviously in anticipation of the next book in the Grishaverse. The King of Scars. I know it's coming out near the end of January, 2019 and that's the reason I am giving this series a tentative re-read. I might start it this month or I might start it next month. I am not too sure, it all depends on my mood and my schedule.
Maybe Jane Eyre
I have been wanting to read Jane Eyre for a while now and I am thinking of giving into temptation. It's Jane Eyre. It's really tempting, I have never been good with temptations of the bookish kind. Or the food kind, tbh.
Maybe The Hero of Ages
I would really, really love to finish the trilogy this month because I do want to get back into reading Brandon Sanderson but let's see. I know I shouldn't allow myself to be so upset over a spoiler but for me, spoilers really are a big no-no. They take the joy out of everything for me so I don't know but I am keeping it here as an option.
And that's it for this month's tbr. I am hoping I will do better than last month but at this point it's just a dream. I mean, let's be honest, I haven't really done too well with setting myself monthly tbr and in a way, I am glad that this experiment is coming to an end. Still I do wanna go out with a bang, you know? Let's see.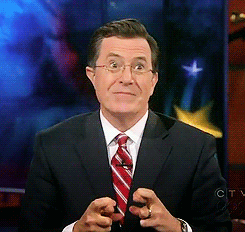 So, have you read any of the above books? If so, tell me how did you like them! I always like to know the thoughts from you guys.
Till the next time, lovelies!!