Hi, hello!
Fellow bookworms of the internet. It's that time of the month again where I am amazed that an entire month has flown by. So, This wasn't the greatest months for me, the time I wasn't reading, I was whining about not reading and the time I wasn't whining about that, I did some bookish tags. I know, very productive.
I am getting to the hard part of the language learning in Italian, conjunctions are hell for me right now so much so I ignored one day of it and did more Norwegian just to get away from it. Yeah. I am a brave soul.
My journey into Skam has progressed wonderfully, I am still watching the ongoing season 2 of Skam Italia but I have also watched clip by clip seasons one of Skam Spain, Skam NL (Dutch) and I am hoping to watch Skam Belgium (Wtfock) as well as Skam France, perhaps? Yes, I am that obsessed. You are free to be afraid of me now. Don't worry, this happens all the time.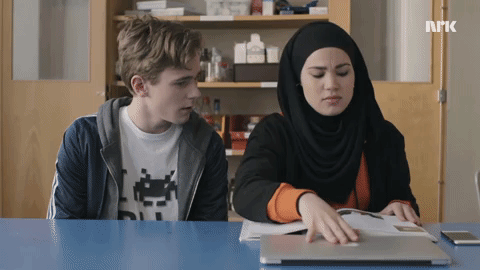 I started a bookish challenge this Monday, always a fun thing to do at the end of the year, right? Anyway, it's the ABC Book Challenge and it is fun! I have only done the letter A so far but feel free to check it out!
As usual I also did some bookish tags because it wouldn't be me if I didn't do them, right? Right. Anyway, here are the tags I did during the month of November.
Bookish Tags:
As mentioned above, I whined about my reading slump and how I wasn't able to finish any of the books I was then reading. I even went a bit further and talked about the books that I wasn't reading despite having started them a while back. Yes, this was a sort of a self-call out post. What can you do? Sometimes you have to do it. It sort of worked in my favour because I finished one of the books on the list. So, some good came out of it.
And now! Finally, here comes the actual reading wrap up. I didn't read many books admittedly but I am just freaking greateful for the ones I did manage to finish.
Love, Hate & Other Filters by Samira Ahmed 
★★★
I had no expectations going into the book but somehow, I was still let down. Now, I am no a Muslim but even without being one, I could feel myself feeling frustration as I read on. The main character, despite being a teenager, really pissed me off and I came to know from my Muslim friends that they weren't entirely happy about it either. I gave it 2.5 stars for potential but other than that, frankly, I wish I hadn't read it.
Running With Lions by Julian Winters
★★★★
This was such a feel good coming of age story and from the beginning, I was just…in love with the characters, ok? There was such a good representation of LGBTQ+ and there were all kinds of personalities too! Each character had its own voice and sure, it wasn't always positive but that's what made it so good. Really loved it.
The Raven Boys by Maggie Stiefvater
★★★★
This was a re-read and I thoroughly enjoyed it as I expected to. I don't think I need to say much about these books because it's The Raven Boys, man. Do you really need more information on this?
The Dream Thieves by  Maggie Stiefvater
★★★★
Another book I don't think I need to talk about. Second book in the Raven Cycle series, this one was just as enjoyable (if not more) than the first book. I freaking loved these characters, okay? I am hoping to read the next two soon!
Severance by Ling Ma
★★★★
This was likened to Station Eleven which I am yet to read but I have heard nothing but great things about that one. So, I had slightly more expectations going in than I thought and I really, really enjoyed the book. It was such a different experience than the usual end of the world books, you know? I gave it 4.25 stars and not five simply because of the ending. I wish it was a bit different.
★★★★
This book is really good. I am seriously so, so glad that I picked it up. Claire Legrand's writing is so good and the atmosphere and the aesthetic of the whole book just made it so easy to get lost in it. I would definitely be on the lookout for her next works and I want to read Furyborn too! If horror and fantasy along with some gore is your thing, then you should definitely pick it up. Just beware of the trigger warnings.
This Is Kind Of An Epic Love Story by Kheryn Callender
★★★
I had some good expectations going into this one and I have to admit that it wasn't as good as I thought it had the potential to be. I am always a sucker for friends-to-lovers trope and this one promised me that. It did deliver but not in the best ways possible, I wasn't satisfied with the book in general. A lot of it had to do with the characters and their actions along with the general plot, I think.
Sadie by Courtney Summers
★★★★★
A truly heartbreaking tale of an elder sister trying to find justice, a radio presenter trying to find Sadie and of people affected in between all this, this is a book you would not be able to put down. Courtney Summers handled the subject really well without being too graphic about it. The subtle hints that she does leave behind are enough to last a while. Rather than telling us the gory details, she showed how the abuse affects the victim so if you are sure you can handle it, read it. Despite all the heart-ache or maybe because of it, Sadie is worth a read. It was a five starred read for me because it touched so many issues while not managing to mess up any of them and that is something of a feat in my books.
A Gathering of Shadows by V. E. Schwab
★★★★
*sigh* This one, I went into it with such expectations. Probably my own fault that I then managed to balls it all up. I think I was in a contemporary mood and tried to read fantasy? Or maybe it was that Lila was really getting on my nerves. I really liked her in the first book but somehow, in this one, I wasn't ready to fall for her again. More on that later, when I finally manage to post a review of that.
The Spectacular Vision of Oskar Dunkelblick by Hattie Holden Edmonds
★★★★
This was such a weird little story, I really liked the plot and how I wasn't really sure where it was going and how it was going to unfold. I think what you take from this book is entirely up to the reader's perspective but I really, really liked it. I just wished there was a bit more structure? Is that the correct term? In any case, a solid 3.5 stars rounded up to 4!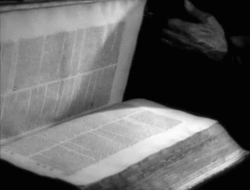 And that's it. For November. It wasn't the greatest of months reading wise but I did read some good books and some absolutely great books as well. So, I wouldn't call it a loss. So, considering I read quite a number of books from my November TBR and Current Reads, I am not gonna cry over it. Much.
So, have you read any of the above books? If so, tell me how did you like them! I always like to know the thoughts from you guys.
Till the next time, lovelies!!