Hello!
It's time for me to tackle the monthly tbr again. I don't think I did well last month but I am not going to dwell on that. I knew I might fail at some point seeing as I never really set proper TBR for the month but I am hoping this month will be better than October as far as following the TBR is concerned.
So, this month I have decided to keep my options open which means that I might end up reading the books mentioned here or I might not, not all of them can be read in a month I think. I realised something last month, I tried to control too much of what I was supposed to read and being a mood reader, that didn't help so this time, I am going with my mood and trying to set a tbr that would reflect that without being too intimidating or forceful.
A Gathering of Shadows by V. E. Schwab
I have decided to finish the series this month, I didn't do it justice last month and I really wanted to get to the rest of the books in the series. So, this is my current read for now, literally just started this today. The first book in the trilogy was absolutely amazing once it actually picked up some plot speed so I am hoping to have the same exciting adventure with Kell and Lila.
Severance by Ling Ma
So, back when this was about to release, I saw one of the bookstagrammers talk about it and I found it interesting enough to keep a note of it. Later, I read the blurb again and I knew I had to read it. So, here I am, with my trusty iPad in hand, ready to read it. I have literally only just started it so there are no expectations quite yet. I am hoping I end up loving it though.
A Conjuring of Light: A Novel by V. E. Schwab
The conclusion to the series, I can't wait to read it. Yes, I am aware that I said this last month as well. Well, let's hope this month doesn't flop in this regard at least?
Strange the Dreamer by Laini Taylor
Boy, oh boy. This duology has such a following and so many fans that it's almost impossible to be in the bookish community without being aware of it. I don't know much about it and part of the appeal is that fact itself. So, here's to hoping I love it. I have both the books on my iPad because I wasn't sure if I wanted to spend tons of money on a book I don't even know much about. (as if i haven't done that in my life. )
Muse of Nightmares by Laini Taylor
The second book is about Sarai? That IS ALL I KNOw???? I am really hoping that I love it ok because people are just gushing over this and I wanna be gushing over books too! That's sort of my thing.
The Spectacular Vision of Oskar Dunkelblick by Hattie Holden Edmonds
This is an e-ARC from the publisher and NetGalley. In its blurb, it says Lemony Snicket meets His Dark Materials in this unforgettable YA crossover novel. So clearly, I had to see what it was all about. I am really hoping I end up loving it. It sounds terribly interesting, I think it has magical realism? I could be wrong but I don't want to be.
Everything Under by Daisy Johnson
Oh man. Ever since this book came out, I have been eyeing it like a mad person, not just because of the cover either. It sounded so interesting and intriguing, it has had quite a few mixed reviews but the whole thing sounded terribly interesting and I had to have it. So, I have it on my iPad. It was also short listed for the Man Booker Prize so there's that in its favour?
Sadie by Courtney Summers
I heard about this book on a podcast a while back and then it literally started popping up everywhere. It has nothing but great reviews and some have said that it works best with the audiobook. However considering my experience with audiobooks in general, I have decided to just go with the e-book for now. It's a young adult mystery? I think?? and funnily enough, podcasts are involved.
Sawkill Girls by Claire Legrand
Another book that's done the rounds on bookstagram as well as booktube. Its from the same author as Furyborn which I have yet to read. Anyway, it's a contemporary horror about an island and some magic and girls? Omg. I am sorry, I have decided not to know more about it and so I am awfully ignorant about it all. I could be wrong about some of the things or maybe all of them! Who knows?
So, that's it. You might have noticed that the last book in the Mistborn trilogy isn't on the list, it's because I have been spoiled for a thing that happens in the book and I am still pretty upset about it. So, I am taking a break from that for at least a month or so to get over that upset. (I was so pissed off I can't even form words yet. U G H!!)
I have already read two books already because this post comes a bit into the month. Love, Hate & Other Filters by Samira Ahmed
and Running with Lions by Julian Winters
 and the first one was an okay read while the latter one was really good! So, the month is off to a mixed start but that's fine. We can't always have absolutely awesome months, after all.
So, have you read any of the above books? If so, tell me how did you like them! I always like to know the thoughts from you guys.
Till the next time, lovelies!!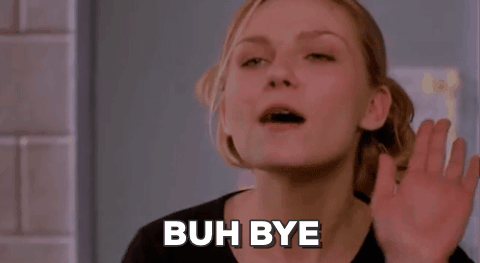 *Disclaimer: This post contains affiliate links, which means I may get a small commission for purchases made through this post.