Ciao!
Yet another month gone, and I am still not over the fact that it's already November. Gosh! I had a pretty awesome month if I don't take that one week too seriously. (Which I am not. So, it's all okay.) Anyway, as I said it was a pretty awesome month and I am proud to say that I haven't been avoiding my language lessons from Duolingo just because Italian is starting to be a bit harder. It's still going strong.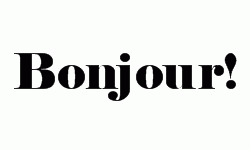 I started watching Skam this month or rather, I started in September and finished the four seasons in October and I have been obsessed! If you go to my tumblr, you'll see exactly how obsessed. Seriously, it took over my life in a way. I am also watching the Italian version of Skam right now and the second season is making it so easy to fall in love with it. I loved the first season and the second season is shaping up to be quite brilliant too! I wanna watch a few more shows but let's see how that goes. I also finally watched Ant Man and the Wasp and ugh, I loved it!!! I now regret not watching it in cinema.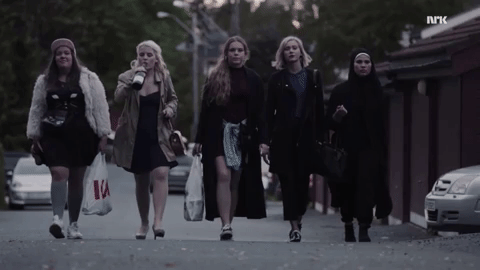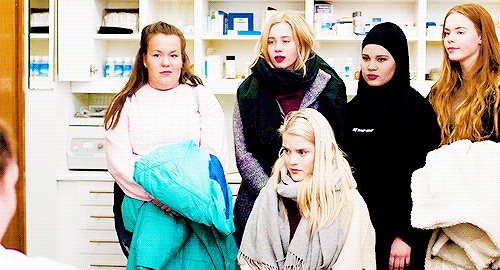 I also had another one of the Wednesday Wishlist posts where I talked about my confidence or rather the lack of it. You can check out the post here! I also did a couple of tags on the blog! Book Tags are absolute fun and nobody can convince me otherwise, I mean, sometimes the questions are super hard to answer but otherwise, it's just pure fun.
Bookish Tags:
And now, let's get into this month's reads. They were, for the most part, fantastic so I have no cause to complain.
Darius The Great Is Not Okay by Adib Khorram
★★★★★
What an absolute delight this book was. I don't think I have the right words to express how lovely a book this was but let's just say that this one is gonna be read again and again.
Soonish by Dr. Kelly Weinersmith; Zach Weinersmith
★★★★
This was such an absolute delight to read, the writing style was so easy to keep up with and there were little comics! How could I not like it? On top of that, I got to learn a bit more about the things I am interested in and that's always a good thing, innit? A really enjoyable and fun read and also informative at the same time.
The Final Empire by Brandon Sanderson
★★★★★
I fell in love with Brandon Sanderson's writing when I read Elantris and then I read The Final Empire and realised that one can fall even more in love with the writing of an author. I mean, from plot to characters to the pace to the magic system, this book had it all. Also, as usual, Sanderson broke my heart with one of the twists at the end. I haven't decided if I have forgiven him for that or not. So, that's still up in the air. Overall, a seriously brilliant start to the trilogy.
The Well of Ascension by Brandon Sanderson
★★★★★
It was a huge book and it took a while but I finished reading this one and trust me, I was left reeling once again. A lot of people had trouble with some themes in the book but to me, I didn't see them that way? I loved that Vin was growing and experimenting and felt free enough to do some things just as I was constantly worried for Elend and his scholarly heart. Just as I was super worried about Luthadel in general, I think, this was a slow book but the thing is, it suffered a bit in the start but later on, things happened and I loved them. So, there's that.
The Witches of St. Petersburg by Imogen Edwards-Jones
★★
It is one of those really rare instances when I am not sure how to go about talking about a book without sounding ungrateful or horrible. It was an ARC and I tried really hard to stick with it. I seriously did but the book seriously made it hard. I really tried to give it a chance but frankly, at 65% I simply couldn't go on. There were many factors that made it into an intolerable read and I am not sure if I should go into them. Let's just say that this book wasn't for me. Let's just leave it that.
Save Me A Seat by Sarah Weeks and Gita Varadarajan
★★★★
A story of friendship and immigration and isolation and not fitting in. It's about two young boys who just needed a friend and how it all came about. It's also angsty and cute and just…I loved it, ok? I need more, I need to know what happened when they grew up and ugh. Just a sweet story about two young boys who understand what being a friend actually means.
A Darker Shade of Magic by V. E. Schwab
★★★★★
After seeing them everywhere on bookstagram and booktube, I finally picked up a V. E. Schwab book and I wasn't disappointed. The concept and the writing is brilliant, the plot suffered a bit and the characters seemed a bit lost in the first half of the book but overall, as the plot progressed, I could see why people are always raving about the author and her books. A really good read and I can't wait to read the remaining books in the series.
I Have Never been (Un)Happier by Shaheen Bhatt
★★★★★
For someone who suffers from depression and depressive moods quite often, to read about depression from a person who's had it since she was thirteen years old made me so uncomfortable and the thing is, as I kept on reading the book, I could see myself in the girl the author used to be. It was an uncomfortable realisation that I might have suffered from depression since my teenage years (I mean, I kinda knew it but I somehow always sweep it aside for some reason) and that it has had an impact on me in the worst ways but in the best ways too.
Solitaire by Alice Oseman
★★★
After reading Radio Silence and I Was Born For This last month, I had high hopes for Solitaire but frankly, it let me down and the worst part is I don't even know how I feel about the whole thing. I am not sure what I read for the most part because it's that confusing and muddy and the representation wasn't done well. All it shows is that it was the author's first book and it was obvious.
What If It's Us by Becky Albertalli and Adam Silvera
★★★
I am aware that this book has become a proper favourite among the masses but for some reason, it didn't click for me. I am not even sure why yet and I might read it again to see what ticked me off but the fact of the matter is that I wish I could watch a mini-series or a movie about this book than read it. That's a very odd thing to say, innit? (le sigh) The review for this has been sitting in my drafts because I am too cowardly to post it.
Ghost Wall by Sarah Moss
★★★★
This ARC was approved after the book released if I am correct but this was my first Sarah Moss and I can see why people love her books. Ghost Wall isn't even a proper novel length book, more a novella but it packed quite the punch, trust me. The writing was atmospheric, the dad horrible and the writing amazing. I hope to read more from the author now that I am aware of how well the writing is.
I'd Rather Be Reading by Ann Bogel
★★★★★
Omg. OMFG! This book is…it's like being wrapped up in the softest of quilts and sitting in our coziest nook and feeling every good thing we know about reading. There were times when I was almost tempted to just basically hightlight the whole book because that's how much I loved it. I was left with a fond smile more often than not while reading this book and frankly, every bookworm should read it. What a lovely, lovely read it was.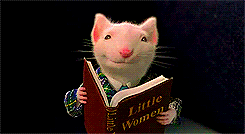 And that was October for me, yes, I am aware of the five star reads but trust me, they deserved it. There were lows but what's life without them, right? Considering my October TBR and Current Reads, I would say that I barely passed the muster but well, I got to read some pretty good books overall and you know what? I am not even ashamed.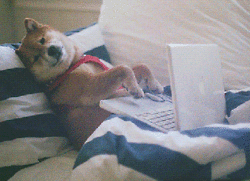 So, have you read any of the books mentioned above? If yes, which one was it and did you like it? Do you agree with my rating or would you like to offer some input to claim otherwise. I also bought a few books this month and you can check them out here! So, how was your October? Reading or otherwise? Tell me about it!