Hello, lovely bookworms!
I hope you have had a good start to October and autumn in general. So, I didn't have the best of reading months in September but I am incredibly hopeful for this month. I have already started to read some cool books and I am pretty sure I will be able to enjoy the books and finish another tbr, too!
And no, I haven't made any progress with His Dark Materials or How to stop Time yet. I think I might only read them when I am in that mood again. Being a mood reader sometimes really sucks. Good thing about mood reading? I can read quite fast and retain a lot of the things I read about because I am genuinely invested in the story and the characters. So, there's that.
Let's dive into the tbr, shall we?
I am currently reading two books and loving both of them!!
The Final Empire by Brandon Sanderson
The start to a trilogy, The Final Empire is a moderately paced but wonderfully written about a world that's been under the rule of the Dark Lord. Or rather Lord Ruler. It was a bit hard to get into the book because of the pace and the information dump in the beginning but as soon as I crossed page 90 or so, the story started to make sense and I started to really invest in characters. I am really loving the way Vin's character is going through the changes, both good and confusing all at once. I have crossed halfway mark and already so much has happened, I am just wondering how much more could possibly happen? WE WILL SEE, WON'T WE?
A Darker Shade of Magic by V. E. Schwab
So, I have finally started reading my first ever V. E. Schwab book! It has such a fascinating synopsis that I knew I had to buy it. I am only 27 pages in but I can already tell that the writing style is pretty engaging and not too dry either (which I don't know why was a fear of mine about her). In any case, I am pretty sure I will be finishing this book by the weekend or something. It's not too big but I have noticed that the next books in the series get bigger. I am hoping I really love the series as it seems to be very much beloved of many, many people.
 The Well of Ascension by Brandon Sanderson
The second book in the Mistborn trilogy, I am really getting into the series so I can see myself reading this. I am not sure what happens in this one because I haven't really done much research into this so this will be a surprise.
The Hero of Ages by Brandon Sanderson
Same as above, the last book in the Mistborn trilogy, I am hoping to finish this trilogy. And since I am still reading the first book, I am not too sure what happens.
A Gathering of Shadows by V. E. Schwab
This is beginning to look repetitive now, isn't it? Oh, well. The second book in the trilogy, things are probably happening and I might be shocked or not. Depending on things. Wow. Such articulation, innit?
A Conjuring of Light by V. E. Schwab
Last in the Darker Shade trilogy, what is the trilogy called again? Anyway. So, I have heard terrible things about it, like it's heartbreaking and might cause people to cry. Well, seems like my kind of book then, doesn't it?
Vicious by V. E. Schwab
Good god. Ever since I decided to join bookstagram and even before that, I have been hearing about this book. This book so hyped and I am almost scared but the thing is, even the people who say it's overrated have said that it's a fairly good book. So…yeah, I am putting my faith in a lot of people and buying this book. It might reach me by my birthday and it might be my birthday gift to me. So, there's that. (IT BETTER NOT DISAPPOINT.)
The Miniaturist by Jessie Burton
Oh, man. This book. I had to buy it because set in Amsterdam in the 1700s? With a fancy and creepy miniature house with mini replicas of everything? Isn't that the perfect read for October? I am really hoping it's spooky.
This is an e-ARC provided by the publisher at NetGalley. It sounded really interesting and I have slowly been lured into being curious about Russia in general. So, there's that. Of course, this is a fictionalised story of the lives of Princess Militza and Princess Anastasia of Montenegro during the dying days of the Russian Empire, there's magic and there's revolution. What more could I want in a book?
And that's it. It seems too much for a month, I know but the thing is, once I get rolling, I sometimes take no time at all to finish a book so I am hoping this is going to be the case. After last month's less than stellar result, I am just going to take it very chill. It is a tentative list and might change any time soon and you will know about the changes in the wrap up. So, no need to worry.
Also I have already read a book that wasn't in the plans so yeah. The month started off swimmingly. Darius the Great Is Not Okay by Adib Khorram
 was a surprise kindle buy for me and I thoroughly enjoyed it! I mean, I cried at the end but that shouldn't be a surprise to anyone who's read that book, right? PLease, tell me I wasn't the only one who cried like my world was ending. Thanks.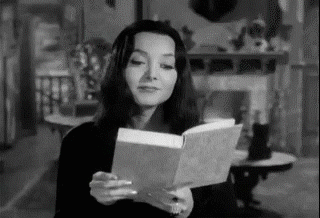 So, have you read any of the above books? If so, tell me how did you like them! I always like to know the thoughts from you guys.
Till the next time, arrivederci!!!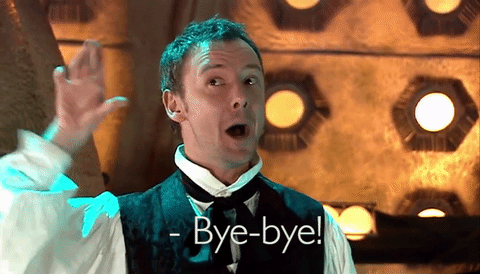 *Disclaimer: This post contains affiliate links, which means I may get a small commission for purchases made through this post.