Ciao, lovely bookworms!!!
I hope you are having a lovely day because I certainly am!
So, I was tagged by the lovely Jenna over at Bookmark Your Thoughts!!! Thanks a lot, love!
+++
THE RULES
Thank the Selector.
Post 2 quotes for the dedicated Topic of the Day.
Select 3 bloggers to take part in '3.2.1 Quote Me!'
Note: Although this is the topic for today there is no specific deadline to it, meaning you can answer as and when.
+++
Topic: Food, Glorious Food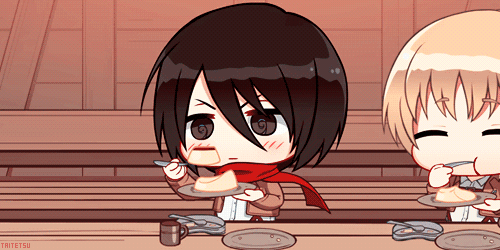 "After a good dinner one can forgive anybody, even one's own relations." 
― Oscar Wilde, A Woman of No Importance
"What I say is that, if a man really likes potatoes, he must be a pretty decent sort of fellow." 
― A.A. Milne
+++
Tag You Are It!!
Olivia @foxingfae || Sarah @bookgirlingmoments || Laci @mcgeetraveltales
As usual, just because I haven't tagged hundred people here doesn't mean you can't do it if you wanna! So, if nobody has tagged you yet, consider yourself tagged. It's a fun tag, after all.