Hello, lovely bookworms!
I am sure we are a little guilty of buying a book because the cover was so pretty! It's not as horrible as some bookish people will lead you to believe. It's ok to love pretty covers, it's even alright if you keep the book just for the sake of book covers (if you don't like the book) unless of course, storage issues come up then you might have to make some sacrifices.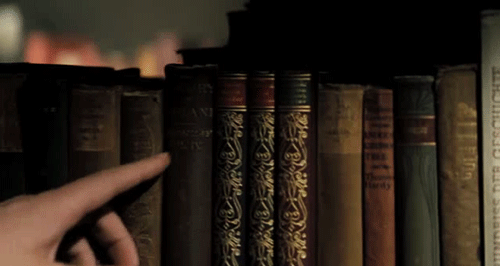 So, today I am going to list some of my all time favourite cover buys. I am only including the physical copies I own, i.e. paperbacks or hard cover and not e-books because it would be a very long list. I will also mention whether the gorgeous cover matched with the book itself, quality wise or not.
So, without further ado, let's get into it.
First one up is Circe by Madeline Miller. Just look at that glorious floral design and tell me you wouldn't want to buy it? Even if you didn't know much about the plot. Yeah, I thought so. I have the UK edition and the first one in the photo is the US edition. Personally, I really like the UK edition, it's just prettier. Floral design is where it's at for me.
Now, as far as the matter of 'if the story matched the cover' is concerned, I am happy to note that yes, Circe still remains one of my favourites of the year so far. I just love Miller's writing in general and Circe even surpassed my already inflated expectations, I think.
+++
Second one would have to be Norse Mythology by Neil Gaiman. Mine is the dark cover but even the white cover is gorgeous, too. Thor's Mjolnir is shown with such a lovely dark background!! I fell in love with the cover before I fell in love with the book. I think the white one has too much clutter? I really loved the simple and clean structure of the dark one but hey, if you like the white one, that's awesome too!
In this one, I think, it's important to note that Neil Gaiman's writing is, in general, splendid and the voice he used in the book worked spectacularly for me. I also listened to the audiobook and that experience made the whole book better in my opinion.
+++
This is the UK edition and I absolutely love it, I mean, just look at it! The space, the faces, everything gives us a good idea of a the book and I love it. If there was one thing I had a problem with then it's the lack of one liner on the third book. Loses the track, so to speak. Oh, well.
And this is the US edition, I kinda like it as well? It has those symbols that are important in the plot itself!
Themis Files trilogy by Sylvain Neuvel as a whole is so aesthetically pleasing! The space and the giants!! Everything is pretty af, ok? Those covers drew me in before anything else frankly. Even the US covers are pretty but I prefer my UK editions.
Ooh, in terms of science fiction, this works awesomely. The format in the book is not easy for to get into for some people but I found it fitting. I loved the pace of the books and the characters. If there was one thing I had a tiny problem with, it would be the lack of a solid connection to characters. I suppose it's because of the format the books are presented in, it doesn't give us much space to feel super connected to them emotionally.
+++
The Book of M by Peng Shepherd is another one of those rare books wherein I love both the editions of the book, US and UK. I have the UK version on my Kindle which I got as an e-ARC and I have the US edition hardcover because that was the only one available at the time. Both covers are so pretty!!! The best thing is, both covers give us clues to the plot inside and are important in their own way which makes it even better!!!
Oh, boy, when I first read this book, you might have seen me gushing over it over every social media I could grab hold of because yes, however pretty the covers are, the story inside is better. You have to read it to believe it, ok?
+++
Uprooted and Spinning Silver by Naomi Novik are two books again with some pretty covers UK and US both! I have the US paperback edition of Uprooted and UK hardcover edition of Spinning Silver. Both have their own plus points but I would still love to have the UK edition of Uprooted so that both of my books will match. (insert sad emoji)
In case of both Uprooted and Spinning Silver, the outside matched the inside. At least for me. I have seen reviews where people weren't able to connect or even understand what the point of the plot was to a certain degree and some have DNF'ed it even. Each to his own in this particular case but for me, both were brilliant reads and I will probably love them till the end of my life.
+++
And then there comes this gorgeous book which is not only beautifully written but also has a gorgeous cover.
Aristotle and Dante Discover the Secrets of the Universe by Benjamin Alire Saenz is one of the most satisfying and aesthetically pleasing covers I have had in my life. It's just so freaking pretty! Just look at it. There's only one problem with this and it's the stamp/ award thingies? I would rather it wouldn't obscure the lovely cover but it's also important that people be aware of how much recognition this book has gotten. It's one of those situations where I don't want to remove those things from the book but I also want the full experience of the book cover if you know what I mean.
Oh, yes, if you thought the cover was pretty and lovely, the inside of the book will make you even happier. This story is told so brilliantly that you can't help but fall in love with it. There's a reason this book has as many award sticker thingies on the cover as it does.
And that's it.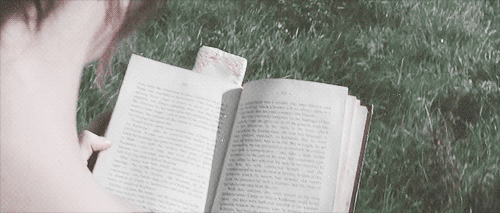 These are just a few of the cover buys that I have mentioned today because there are far too many to do in a single post. If you want to see something like this again, do tell me in the comments and I will do more of those! It's so much fun to do these sort of posts and frankly, my aesthetic obsessed heart can totally agree to this.
I have a silly thought of doing this with Harry Potter covers and Tolkien book covers. I am not sure when I will do it but I wanna because those books have had so many different and wildly gorgeous covers that it's ridiculous. And great!
So! Do you also go all mad over covers? Which one of the mentioned covers do you prefer and why? I would love to know so tell me in the comments. Mind you, all the preferences are my personal preferences and I don't mean in any way to demean the other edition or the artist. This is a PSA just in case, ok? People misunderstand sometimes.