Hello, bookworms!!!
How are you doing today? I hope you had fun today because I have had fun this entire month. So much fun, in fact, that I have had to ban myself from buying more books till September. Yes, that kind of fun. Everything is put aside when books are concerned.
It's been raining constantly and it's cooled down a lot so I am happy on that front as well and what other way to celebrate it other than buying myself tons of books. Way too many books are always good for my soul but not quite good for my bank account. I hurt it so bad this month and a part of me is not even ashamed of it.
Oh, well. I got some good books out of this so I am not going to complain.
Before I start with this month's haul I wanna mention two books that I got during June, one of them was sent to me as a free copy by the publisher (I screamed when I got it because I didn't know I was going to get it, I think I scared my father.) and the other one I had to buy because I wasn't going to have it just as an e-book, I need a physical copy, ok??
The first would be 'The Water Cure' by Sophie Mackintosh which is now considered on the longlist for Man Booker Prize. I had the opportunity to read and review this eerie and haunting book earlier this year and then Penguin Random House UK sent me a finished copy. I was very, very happy because as gorgeous as the cover looks, it's also so good to touch. Soft and lovely. This one made me pleasantly surprised but very happy.
The second one is 'The Book of M' by Peng Shepherd. Again I had the opportunity to read and review this lovely book as well and I knew the moment I finished it that I was going to buy the book as soon as it was released. I pre-ordered it and it arrived while I was on my weekend trip. I am planning a re-read soon. *Fingers crossed*
Then come the insanity that made me buy all these books. My family was not impressed but I don't really need their not-so-impressed expressions. (I mean, I need them but not the judgy faces, ok?)
Anyway. Let's get into my insanity, shall we?
I started the month with a bang! I finally bought 'The Mistborn Trilogy' by Brandon Sanderson. I have been hearing such good things about this author and from such reliable sources that I knew I wouldn't regret. I have yet to start the trilogy but I did buy another book by the same author and I am currently reading it and loving every moment of it. So, I don't regret this at all.
Then I bought this beauty. I am still hoping for the UK edition if I am being honest but it's not only unavailable but also ridiculously expensive when it is available. So, I had to settle with this edition. Also, this a paperback as well. This is as is obvious by the photo, 'Uprooted' by Naomi Novik. One of the gorgeous gems I came across this year. You might be wondering why I have the review of the book on the blog earlier than the book being bought, it's because I bought the e-book first and then decided I had to have it in physical form as well.
Then came the delivery of this one. 'The Nightingale' by Kristin Hannah had been on my radar ever since I bought 'All The Light We Cannot See' by Anthony Doerr. The fever of reading historical fiction based around the World War II hasn't abated yet so, there's this addition to me TBR. I am sure many of you have read it already but I am a bit behind.
This one is also historical fiction based around World War II. Yes, I am a sucker for this particular period, ok? 'Salt To The Sea' by Ruta Sepetys comes with so many recommendations that I was a bit overwhelmed to be honest. But! I bought it to see how I liked it.
Yes, Elantris by Brandon Sanderson is the other book I bought by Brandon Sanderson and I am currently reading  it. ( I admit I went a bit mad with this author, oops!) It is fantastic so far, his writing something to savour. I am taking it slow because I do want to enjoy the writing. It's just so engaging and fun!
Then comes 'Aristotle & Dante Discover the Secrets of the Universe' by Benjamin Alire Saenz! I had borrowed the book from a friend when I first read it and I have been meaning to buy it ever since, it's one of those 'I have to have it my possession' sort of books, isn't it?
And then, finally, comes 'Spinning Silver' by Naomi Novik. Yeah, this was a month for going crazy over authors but you know what? I do have to admit to being really miffed about the different covers but that couldn't be helped. The UK edition of Uprooted isn't available in India, I wanted these two to match. And yes, it might sound incredibly entitled or something like that but I just like the covers to match, ok? Sure, it's not a series but it's somewhat similar and that's enough for me. Also I don't regret it at all, buying both of them. I mean, sure, this one especially made a loud sound when it attacked my bank account but there was no paperback available, so. Yeah. I am not going to regret it. Nope.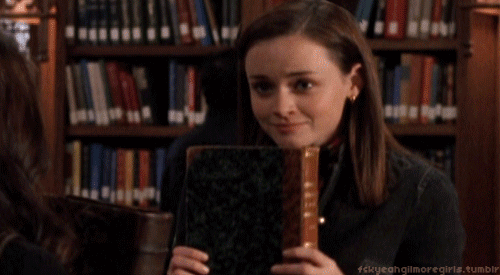 So, that's me and my book haul for the month. I doubt I would be able to buy books like this for a while. Plus, I am kind of trying out this odd thing called a 'book-buying-ban'. Try saying that five times fast! Bet you can't because the thought is horrifying enough. Anyway, so, yeah. I am hoping that I won't buy any books till the month of September, I have to buy books in that month because Vengeful comes out in late September and I have to buy Vicious before it comes out so….yeah. Then, October is my birthday month and no power on earth can stop me from buying books.
Um…yeah.
So, anyway, have you read any of the books from the haul? If yes, what do you think of them? If not, would you want to? Have you any July hauls you wanna tell me? Please, share all that in the comments section below. I am always eager to know those things, a little too eager but hey, introvert hermit who wants to kinda talk about books. So, yeah, I can be excused for this once.