Hello, hello!!
So, something significant happened and I didn't even realise it. It's July and I started my blog in January, my blog is officially six months old! Frankly I am not sure how I lasted this long because in a way, this blog was supposed to be part of my new year's resolution and we all know how successful those tend to be.
Of course, this could still flop all over the place but I am really hoping it won't because I love blogging and I love the people I have come to know about because of the blog. It's a brilliant feeling to know that I have done something for six months! Trust me, if you knew me personally you would know it's a victory.
So, on that lovely note, I would like to add something new to the blog. A monthly TBR and current reads. This feature will be posted at start of every month. I should mention that any TBR here would be tentative unless otherwise mentioned. I am a mood reader except when it comes to the ARCs so sometimes my goals would not be met and I don't mind that at all.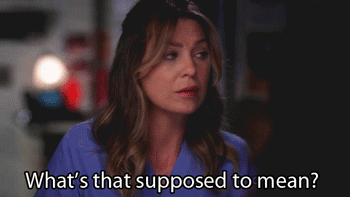 Well, I will share what I wanna read for the month and at the end of the month during the monthly wrap up, we will see how I fared? The current reads are pretty solid for this. I generally don't DNF books but well, nobody knows the future, of course. So, let's see what happens!
So, let's get into my current reads, shall we?
Maybe Esther by Katja Petrowskaja
This book came in my book subscription box and I have been meaning to read it since it came. I finally managed to start reading it and it's very early to form any opinions about it. This is nonfiction and a memoir.
It is about the author's family during the World War II and how the members of the family did things in their lives. There is also the great-grandmother whose name may or may not be Esther. I am really hoping to like this book because well, it sounds pretty awesome just by the synopsis alone.
This is an e-ARC I got from NetGalley, I was still high from the Book of M when I requested it. Of course, it's not really like the Book of M but it does fall into the same sort of category? It is a form of science fiction but it reads far too real if anybody were to ask me.
This book is really relevant right now and it sometimes scares me to read it, the things in this book are real to some extent and I can totally see this happening in the near future as well. In a world of surveillance and constant online tracking, this book takes place a in near future where technology has become even more scarily convenient.
A Collar for Cerberus by Matt Stanley
Another e-ARC from NetGalley. This one is very, very different from the other two. It's contemporary, literary fiction and it is based in Greece. So far, I am loving it. A story of meeting heroes and how they aren't as grand in life sometimes, a story of accepting the decisions we make.
It has everything I love in a book, a grumpy old man, a naive young man and a road trip. What could be more awesome, right? I am hoping it will stay that way to the end.
Umm…yeah. This is July, I am going to try to read all Harry Potter books. It might not happen but if it does, I will be very happy. I haven't really read HP in a while, it might even be two years since I read it. So, here's to hoping I can finish reading the series.
Spinning Silver by Naomi Novik
After reading 'Uprooted' and getting to know about the upcoming 'Spinning Silver' I had decided that I was going to read this book, whether in the form of an ARC or once the book releases. It seems like I will be buying this book because it's really too late in the game for me to be approved. I just wish I could get the same edition of Uprooted. In the physical form that is.
A Ladder to the Sky by John Boyne
I fell in love with Boyne's writing when I read 'The Heart's Invisible Furies' and I am hoping that I will still be in love when I read this one as well. The first part of the synopsis sold me if I am being honest.
'A psychological drama of cat and mouse, A Ladder to the Sky shows how easy it is to achieve the world if you are prepared to sacrifice your soul.'
Isn't that super enticing and intriguing? I hope I have fun with this one. I have an e-ARC of the book because of NetGalley and the publisher.
I am aware that having a goal of about eleven books is never ideal but hey, I like to think I can achieve it. Since this is the first time I am making the list official, I am hoping that I don't fail completely. There isn't really much of a chance for any other book to bump into this list but if it does well, you would know about it in the monthly wrap up, I suppose.
Here's a cat to motivate you to read more!