Hi, everyone!!!
How are you? I hope you have been enjoying the spring/ summer? I know I am enjoying the start of rainy season here. I mean, seriously, you guys have no idea how long I waited for the summer to end.
Anyway, onto the whole point of the post! I bought some *cough*too many*cough* books in May, and I thought I should share the loot with you? May was a little crazy in terms of books and reading in general, I enjoyed it a lot despite the heat and everything that came with it.
You can see I have a little problem with the heat in the summer, ignore me, if left to my devices, I could and would complain about it till the next summer comes. Yeah.
BUT LET'S NOT THINK ON THAT!
Onto awesome books!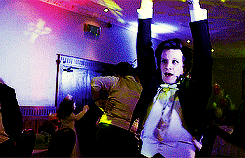 The first one on the list is a Persian poetry collection translated in English, Rumi A New Translation by Farrukh Dhondy. Ever since I started blogging and became more aware of bookstagram, I have come to know more ways I could broaden my horizon in terms of poetry. I am really not a poetry person but somehow the ones I have picked so far have made me very happy indeed. The poems and the book itself is just so pretty! It made me wish I could read Persian so that I could perhaps read the original poems.
So, the second one on the list will have to be His Dark Materials by Philip Pullman. I read it when I was younger and fell in love with the way he created this awesome world within our world? I recently saw that there was a sort of new hardcover version that was available at a really unbelievable price. I knew I had to get it, even with shipping included, it came up to a really low amount, ok? ( I don't know why I am trying to give you guys excuses.)
The third book. Ha! This one just shows I have no self control. Seriously. I mean, I already have the e-book, why do I need a paperback as well? Well, for reasons, obviously. I bought All the Light We Cannot See by Anthony Doerr. I already have a review up for this one and would go on singing praises about his writing and how it made me cry and how it made me feel as if I was part of the story. I won't. Let's just call it an impulse buy. (Even though it sort of wasn't?)
The fourth book, well, you all have been hearing about me wanting this book, or me drooling over this book for a while now, haven't you? Yes, it is Circe by Madeline Miller. Everything about this book made me very, very happy indeed. I mean, the story of Circe herself kinda destroyed me but overall, I am really happy that I bought the book and that the book lived up to its hype. I don't think I should say any more on this, there might be people who might just decide not to read anymore.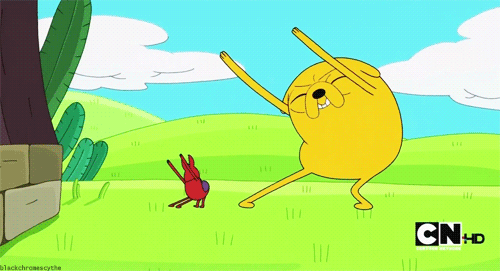 (This was me once I got my hands on Circe.)
The next one is How to Stop Time: The Illustrated Edition by Matt Haig and Chris Riddell. That's a mouthful but trust me, it's a beautiful book and I can't wait to read it. It's currently sitting on my TBR shelf and I am hoping that I will get to it as soon as possible. I have been eyeing this book for a long while and finally decided to buy it. I am sure I would love it. If not, I am sure I will like it at least? (This was a risky buy for me and I have no regrets yet.)
The sixth book is another one I had been looking at for a long time before I decided to just buy it and be done with it. It's The City of Brass by S. A. Chakraborty. The book cover is so freaking gorgeous and it's a fantasy based in Cairo, there are djinns and spirits! How I controlled myself for so long is a mystery. This one is also on my TBR shelf for now because I have two ARC to review and a few other books to go through before I can touch this one.
You would think I would stop at this. Seeing as I have a few books already there to be read on my iPad, but no. I didn't stop there.
The seventh book is the first book of the trilogy that I have been dying to get my hands on but somehow never managed to. I hadn't decided to buy this book when I saw it in a bookshop and when I finally decided, it was out of stock for an entire month! Can you believe it? Finally, I decided to order online. I was left with no other option. There, too, I had trouble! I wanted the hardcover edition but it wasn't the one I wanted. I waited for a week or two when I finally decided to just buy the paperback and to deal with the hardcover issue later. The second book, I was easily able to buy in hardcover. I am kinda angry at this and ashamed of this.
Anyway! The seventh book is The Bear and The Nightingale by Katherine Arden. I have heard so much about this book that I had such mixed emotions regarding it. It was almost too late by the time I decided on it. No regrets. (I lie. I still want the pretty hardcover edition.)
The eighth book is the second book in the trilogy called The Girl in the Tower by Katherine Arden. This one is a hardcover and it's so pretty!! Not that the paperback of the first book isn't pretty. Both of these are on my TBR shelf for now. I can't wait to delve into them though because Russian winters, Russian folktales, historical fantasy! It all sounds just the sort of things I love to read. Also, apparently, the writing is really, really good too! Always ready for that, right?
Then come the last three books. It's another trilogy, this time, it's complete. I had the first two books in e-book format and fell in love with both of them. So when the third one finally came out, I decided to buy all three books in paperback. The covers are so freaking gorgeous, you have no idea. I mean, maybe you do.
It's the Themis Files trilogy. I am currently re-reading the first two so that I can finally read the last one! And as I read them again, I am reminded why I fell in love with the series and why the format seemed hard to get into. This time, though, I was prepared and didn't find much difficulty in just diving in. The only issue I have with the books is the fact that the first book Sleeping Giants is smaller than the other two. Why? Why do this to me? The weird neat-freak in me cried when I saw it. I mean. Such pretty books, and then ruining the flow of the pretty with the size difference. U G H.
However I am trying to be grown up about this. The series is written by Sylvain Neuvel and you can find the reviews for the first two books on my blog.
I guess, that's about it for now. I bought a total of eleven books. OMG! I mean, I knew I bought eleven books but to see it all written down makes it real and scary. I guess, it is officially a haul now, right?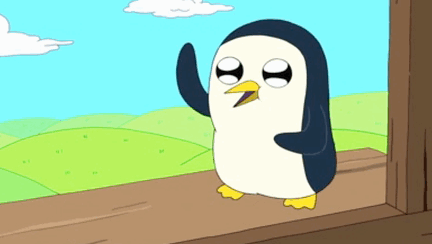 So, have you read any of the books above? If yes, did you love them/ like them or hate them? Tell me in the comments below! Also, based on the books above, are there any books or series that you want to recommend to me? I could always use some more books to read, I mean, who doesn't, right?
A couple of reviews along with an unboxing is coming up next so stay tuned for that! I have a few plans for something different this month or maybe next month as well. It all depends on how it all works out.
Also, also! Happy Pride month!!! If you have any LGBTQIA recommendations, please, throw them at me. I am forever ready for that!