Hello, hello!!!
How are you guys? Have you been enjoying the spring/ summer weather? I know I haven't been. It's way too hot to enjoy the weather but that's ok, I spend like half of my day in an air-conditioned office so I can't complain.
So, I have to admit something. I bought a bunch of books in April and forgot to tell you guys about it. It's absolutely my bad. Life has been a bit of a roller-coaster the last few weeks and it's about to get even busier and messier. So, I thought, why not take this Sunday as an opportunity and babble about my super fun book haul!
I replaced two of my older books in April because both those books were spoiled because I sort of accidentally spilled water on them both. I am just glad that it was just two books. I was heartbroken because well, I love both the books too much to actually let go of them. So, of course, I had to buy them back as soon as possible. Which I did. I managed to get the edition I wanted for one of them but the other one….the old edition was out of stock in the shops as well as on Amazon. However, I did get a beautiful newer edition so I am not regretting it at all.
You might even have seen the stories on my Instagram if you follow me. The two books are Norse Mythology by Neil Gaiman and The Song of Achilles by Madeline Miller. I simply couldn't live without them in my possession, I am greedy like that.
This edition of The Song of Achilles is so pretty!!! The spine alone made me drool. I don't think I need to say anything about these two books, I have already gushed more than enough about them and people might not want me to do so again. They are a must read if you like mythology.
The next on my list are two John Boyne books. The first one I had been meaning to buy for a long time. Well, since it came out in 2017, it's 2018 now so, it's been a long, long time, ok?
Cyril Avery is not a real Avery — or at least, that's what his adoptive parents tell him. And he never will be. But if he isn't a real Avery, then who is he?
I have yet to read it because I only bought it last Sunday and I haven't had enough time to read anything properly. The ones I have been reading are all e-books which is a shame because reading a physical book is always such a pleasure!!!
The next one was an impulse buy, I didn't even have it in my mind, I was just gonna grab an e-book and read it but it was just there, you know? There was only one copy of the book in the store as well! I had to buy it! (Don't judge me, you must have done something similar at least once in your life.)
Yes, it's The Boy in the Striped Pyjamas. I just know this book is going to ruin me in the end but I can't help but want to read it. I have been on a World War II kick and this book has to be included, I think. I am ready for the waterworks and the pain. I think. ( I am definitely not ready, I know it in my heart.)
The next one is A Room with a View by E. M. Forster. It's a classic and I haven't managed to read it yet so, now that I have this pretty edition of the book, it's on my list!! It's about a young woman in the restrained culture of Edwardian era England. There's a bonus for me in this book, it also features Italy, so that's just a perk that comes with this book.
The next book is Snow Falling On Cedars by David Guterson. I only came to know about this book recently and was super intrigued about it. I didn't even know if I would be able to find this book but I did! And it's from the same edition series as The Song of Achilles. I really have to hand it to Bloomsbury. All the titles in the Modern Classics look so gorgeous!!! I don't even have to say much about the books themselves. They are pretty awesome on their own without the pretty covers.
A guilty admission but the pretty covers really do help to admire the books.
I haven't read these books yet but trust me, as soon as I get even a tiny bit of free time, I am going to devour them like nobody's business.
I know I should stop at these before I buy anymore but the thing is, I have a list of books I wanna buy for the year and there are still a few more books left. So, I am pretty sure there are going to be more book hauls in the future. The one book I have been waiting for with bated breath is finally here! In India. So, I am going to buy that as soon as I get a chance.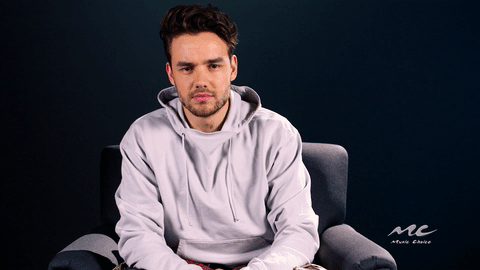 It's Madeline Miller's Circe. I am gonna get my greedy hands on it soon enough. (I might be part Gollum. Don't worry, there's a bit of Smeagol as well. I think. It's only applicable when it comes to books and maybe food?)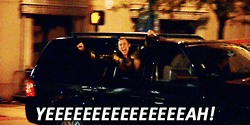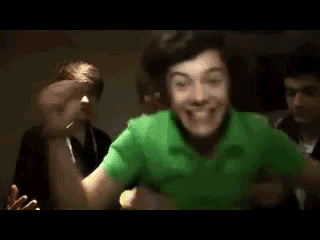 So, that was the April Book Haul. Have you read any of the books? If yes, have you loved them? Hated them? Tell me in the comments!!! A couple of reviews are coming in next week so keep a lookout for that!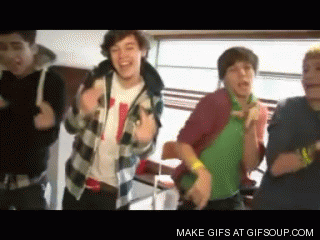 P. S. Don't mind the One Direction gifs, I hate them and like them all at the same time. It's a weird thing. Ugh. But look, they were all so cute and adorable little babies back in the day. (good times.)