When I woke up in the morning, I was already almost grumpy. It being summer, the electric company had already started to shut off the electricity for a while during the night. I was kept awake because of the absolutely ghastly heat. Yes, it's cooler during the night but not enough that I could live without the ceiling fan. I mean. This is Mumbai we are talking about.
Then, I had to order in food for lunch  because the heat of the day continued so much so that I felt drained. I didn't even do anything to feel drained and it always irritates me. To top it off, they shut off the electricity in the afternoon for almost an hour. AN HOUR! In the 35 degree Celsius weather. It's humid and hot and unbearable.
My sister & I have been thinking about getting away from the city for a few days and so we have been discussing where we wanted to go. If and when we decide, I'll be sure to post photos of the trip along with a proper travel blog post thingy here! As soon as her exams are over and done with, we are definitely getting away. (Hopefully, away from the heat.)
But we did get out at about five in the evening for some phone-related work. The day got better as the sun started to go down. The phone matter didn't take as long as I thought it would, then, we went to a cafe for some much needed cool coffee. I had an iced espresso shake with whipped cream and my sister had iced vanilla latte, to accompany with that, we both had a very nice, herb garlic bread. It was just the right amount of bread too! Our snacks were taken care of, so, we left.
Coming home, I got to know that my favourite YouTubers Daniel Howell & Phil Lester had finally posted the tickets for their show in Mumbai, I booked them immediately and I can't tell you how happy I am! Those two used to bring bouts of happiness back in the day when I was really depressed. I started watching them while I was deep in depression and they were one of the bright lights in the dark and for that, I will never really be able to forget them. So, I am set for September with those two. (I still can't believe they are coming to Mumbai for a show, to be honest!)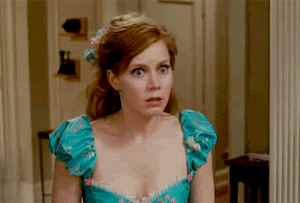 So, yeah. Today was a low, lower and lowest and then high, higher and highest, what a whiplash. A pleasant one, I suppose. It just goes to show that if nothing good is happening in your life, wait and the good times will roll. That's like a given, isn't it?
How has your day been? Have you had a good one or a bad one or better yet, an average one? Are you fans of Dan and Phil? Have you even heard of them? If yes, yay! If not, why not check them out?